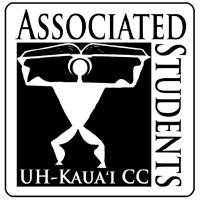 The Associated Students of the University of Hawaii Kauai CC Student Government (ASUH-KCC SG) is the official chartered student organization. The senate is comprised of an Executive Board and division senators. Leaders represent students in each academic division and minority groups. The primary function of ASUH-KCC SG is self-governance, maintenance of the Student Life Center and representation. This allows the Senate to maintain its facility operations and advocates on behalf of the needs of the student body. The group serves as a voice with volunteers serving on campus committees.
Another important role is sponsorship of  campus programs, student projects and initiatives collected from student activity fees. The group also appoints two student leaders to serve on the University of Hawaii Caucus, a system-wide organization that works on the collective needs of all students enrolled in the University of Hawaii System. 
ASUH-KCC SG retains active membership with the Association of College Unions-International (ACUI); American Student Association of Community Colleges and the Hawaii Association of Student Life Advisors.
Please click on the tab to expand to read