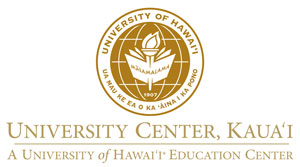 Online Learning With Local Support
Online and hybrid degrees at the University of Hawaiʻi are a step above others because face-to-face, on-island support is provided to each student.
The University Center, Kaua'i supports distance learning degrees offered by all University of Hawaiʻi campuses.  ​Whether you are looking for a degree program that's right for you, or you're already on your path to a degree…
We're here for you!
---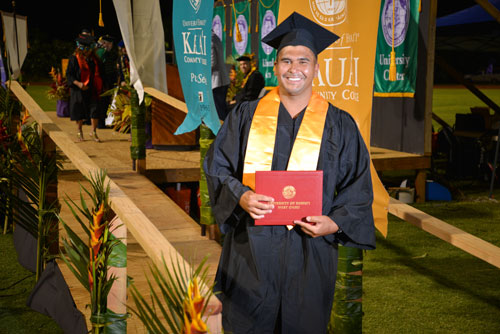 PROGRAMS SUPPORTED BY THE UNIVERSITY CENTER 
Looking for a degree program that fits your needs? University Center supports online and hybrid associate's, bachelor's, post-baccalaureate, and graduate degrees as well as certificates.
---
STEPS TO ENROLL
Welcome!  At the University Center, Kauaʻi Community College, we are dedicated to providing you with the assistance you need to achieve your educational goals and objectives.  We are here to help you navigate your distance education journey, while providing you with the tools you need to succeed.  To get started, click below or contact the University Center, Kauaʻi at (808) 245-8330 or uckauai@hawaii.edu for more information.
---
Success Stories
In The Making

Jason, Special ED Teacher

TJ, Musician

Layla, College Administrator

 

Katie, Marketing Entrepreneur

 

Jennifer, Counselor