Transfer from Kauaʻi CC to a College or University
Academic advisors and the University Center are here to assist you on your academic journey! Whether you are planning to transfer to a University of Hawaii University, another university in Hawaii, or to a mainland university, we can help you develop your education plan. Ask your academic advisor for more information or visit the Career Center.
University Center
If you want to stay on Kaua'i and complete a University of Hawaiʻi online/hybrid degree program - explore your options at the University Center (UC). You can complete your bachelor's degree or higher while staying home. UH offers over 50 certificate and degree programs through the UC using a variety of technologies. The UC provides UH online students with local support and other services to help students navigate their distance education journey. Your degree, your way, from any UH school. Schedule an appointment today! Contact us at 245-8330 or email uckauai@hawaii.edu. 
Ka'ie'ie Program
If you want to transfer to UH Mānoa, ask your counselor to find out if you can be part of the Ka'ie'ie Program. To be part of the program, you must have completed at least 24 transferable credits, have earned at least a 2.0 cumulative GPA and be a resident of Hawaii. You also need to apply and fill out the contract by the deadline.
Your $70 application fee and your $200 tuition deposit are waived. You will also be able to meet with a UHM counselor before you transfer. If you meet requirements, you will be eligible for admissions to University of Mānoa.
AUTOMATIC ADMISSION TO UH UNIVERSITIES
Automatic Admission is an initiative that allows UH System community college students to transition directly to a four-year university without having to pay the application fee.
Criteria for automatic admission
2.0 cumulative GPA or above for all post-secondary institutions for residents
2.5 cumulative GPA or above for all post-secondary institutions for non-residents
Students who have not earned a bachelor's degree
Students who are not already at a 4-year institution
Students who are not currently suspended or dismissed from the 4-year institution
Students who are in their final semester of an Associate degree program (see below)
Eligible degrees for automatic admission
Automatic admission deadlines
Automatic Admission offers are made once a semester excluding summer. Students are given a total of 3 opportunities for the Automatic Admission offer.
| | | |
| --- | --- | --- |
| Semester | Offers Sent Via UH Email | Deadline to Accept Offer |
| For Spring Semester | September 1 | October 1 |
| For Fall Semester | February 1 | March 1 |
Auto Admit Programs Operating Guidelines
Procedures
Check your UH Email for the offer of automatic admission.
Log into STAR to accept your offer by the deadline.
NOTE: International students & students applying to a program with an earlier deadline should apply through the standard process first, then accept the Automatic Admission offer.
Transfer Information Resources
Please click on the tab to expand
INTERSTATE PASSPORT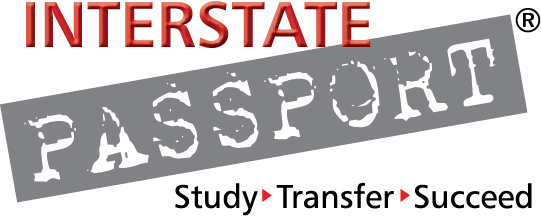 Interested in transferring with fewer obstacles while saving time and money and most importantly – your credits? Ask your advisor about Interstate Passport and how you can earn a Passport which offers:
An early milestone of completion on the way to a credential.
Advance knowledge that your general education courses will be recognized upon transfer to another Network-member institution.
The potential for faster time to degree, lower cost, less debt, and lower foregone earnings from unduplicated learning.
A streamlined transfer process and a greater likelihood of successful transfer and completion. Click here to read more.