Congratulations!!
Educator of the Year at Kaua'i Community College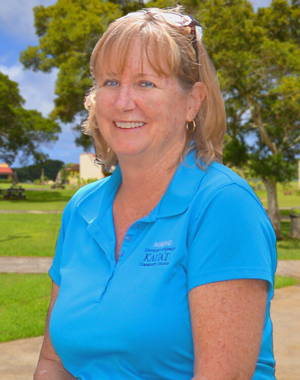 "Mo" has been teaching in the Nursing program at Kauai Community College for over 17 years.
She earned her BS of Nursing at the College of New Jersey, and obtained her Masters in Nursing Education from UH Manoa (UHMNAWSON).
Mo has been active in the campus and island community since 2005. She has been a Board member of Kauai United Way since 1996, receiving the Founders award in 2008. Mo has also served on Kauai County Board of Ethics (2014 - 18) as the Vice Chair, and as Secretary At the college, Mo has been the Nursing Program Coordinator since 2016. Teamed with Division Chair Tammie Napoleon, they are the face of the Nursing Program on the Kauai CC campus. Mo was a UHCC Leadership Champion 2011-12, and has served on many campus committees, including Faculty Senate, Campus Safety, Curriculum Chair, DPC, PAU Violence, Nursing Club advisor, and the HED Scholarship Committee.