OFFICE OF THE INTERIM CHANCELLOR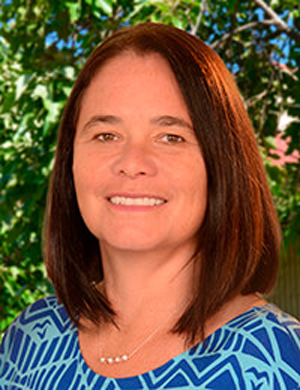 Margaret Sanchez began serving as Kauaʻi Community College interim chancellor on January 3, 2023.  Sanchez was previously vice chancellor for student affairs at Kauaʻi CC for five years.
Before joining the Kauaʻi CC leadership team in 2017, Sanchez served as dean of matriculation and assessment at City College of San Francisco. She also served as the learning center director, MESA (Math, Engineering and Science) director, and chemistry instructor at Mendocino College in Northern California. Sanchez was also a bilingual math/science instructor to high school migrant students and served in the U.S. Peace Corps as a middle school science and English instructor and field education officer.
Sanchez holds a master of arts in education degree from Sonoma State University and a bachelor of arts in biochemistry and molecular biology from the University of California, Santa Cruz. She also has single subject teaching credentials in physical and biological science.