Earth Week 2021

HO`OULUWEHI the Sustainable Living Institute of Kaua'i.
April 17 - 24
Marine Options Program Student Symposium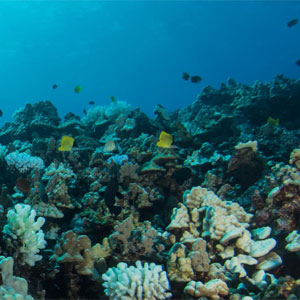 Description: Help us kick off earth week with the 38th Annual UH Marine Option Program Student Symposium Join us on zoom.us in learning about current research and student experiences in the field of marine science across the Hawaiian Islands.
When: April 17, 2021
Time: 9:00 am - 4 pm
Where: Zoom - https://hawaii.zoom.us/j/96471801393
Passcode: MOP
Meeting ID: 964 7180 1393
Focus on Food
Description: 'Ulutopia' - The Intersection of Hands-On, Remote,
F2F and Community Education Brian Yamamoto.
When: April 19, 2021
Click here to access: Documentary by Brian Yamamoto
Chasing Coral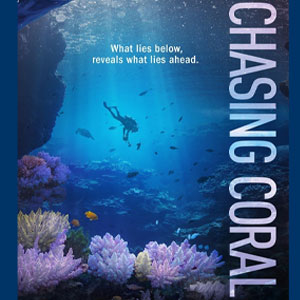 Description: Chasing Coral taps into the collective will and wisdom of an ad man, a self-proclaimed coral nerd, top-notch camera designers, and renowned marine biologists as they invent the first time-lapse camera to record bleaching events as they happen. Unfortunately, the effort is anything but simple, and the team doggedly battles technical malfunctions and the force of nature in pursuit of their golden fleece: documenting the indisputable and tragic transformation below the waves. With its breathtaking photography, nail-biting suspense, and startling emotion, Chasing Coral is a dramatic revelation that won't have audiences sitting idle for long.
When: April 19, 2021
Click here to access: Chasing Coral
Kiss the Ground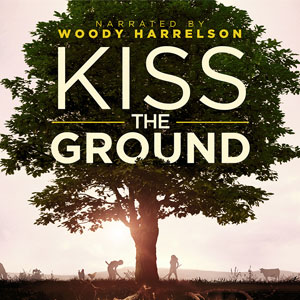 Description: Kiss the Ground is a full-length documentary narrated by Woody Harrelson that sheds light on an "new, old approach" to farming called "regenerative agriculture" that has the potential to balance our climate, replenish our vast water supplies, and feed the world. 
When: April 20, 2021
Click here to access: Kiss the Ground
Password: school
A Need to Grow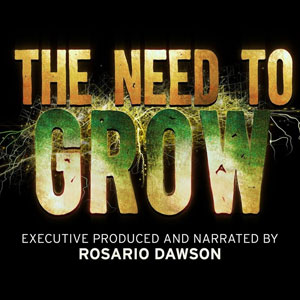 Description: This 2018 full length film share inspirational stories about growing local, sustainable and healthy food without compromising the environment our future.
The Need To GROW follows pioneers of cutting edge technology as they fight to localize sustainable food systems and regenerate Earth's dying soils.
When: April 21, 2021
Click here to access: A Need to Grow
Aloha Aina Action at KCC Lo'i Kalo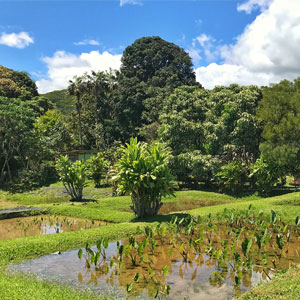 Description: Come join us as we do some Aloha ʻĀina work at the Kauaʻi CC Loʻi! This event is happening on Wednesday, April 21, 2021. There will be three time blocks to choose from so that we can limit the amount of participants attending the event. Note that we will be abiding by the current COVID restrictions. You must wear a face mask and maintain proper social distancing.
Please bring your own water and wear clothes you don't mind getting dirty. Please click here for the Lo'i work day form
When: April 21, 2021
Where: KCC Lo'i Kalo
Time: 11:00 am - 2:00 pm
EarthDay 
Composting 101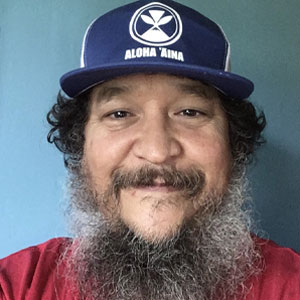 Description: What You Need To Know with ZeroWasteKaua'i's Jesse Brown Clay & KCC's Jimmy Trujillo.
What You Need To Know is a live presentation and discussion on getting started composting. Vermicomposting techniques will also be presented as part of this discussion. Viewers will learn how to get started composting food waste from your kitchen and green waste from your yard.
When: April 22, 2021
Time: 12:00 pm - 1:30 pm
Where: Zoom - https://zoom.us/j/98161851994?pwd=Y0N5Yzk5Wk9Qd1BlKzdsL29pTFh6Zz09
Meeting ID: 981 6185 1994
Passcode: 12345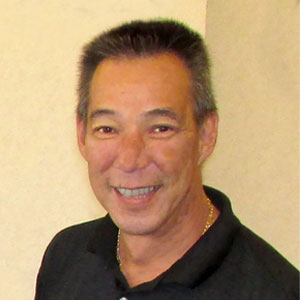 What's In Your Bag
Description: 'What's In Your Bag'- Live ZOOM presentation by Chef Steve Nakata & interview of Berna Souza. Participants will learn about Hale Malama's services from Berna and how to prepare a few culinary treats using ingredients from the CSA food bags offered by Hale Malama.
When: April 22, 2021
Time: 11:00 am - 12:00 pm
Where: Zoom - https://hawaii.zoom.us/j/96263929504?pwd=MzNHRHVlVGQvZUVyaUtWWDZ4Z1hPdz09
Meeting ID: 962 6392 9504
Passcode: Earthday
Piwa Honua/Fevered Earth
Description: A Presentation of Art and Scientific Works from KCC Science Lab Students on Human Impacts from Global Warming on the Biodiversity of Hawai'i
Where: Click here to view student work
Student Presentation
   KKCR EcoRoundtable
When: April 22, 2021
Time: 4:00 pm - 6:00 pm
Where: Live radio broadcast  KKCR fm 91.9: https://www.kkcr.org/onair
Poisoning Paradise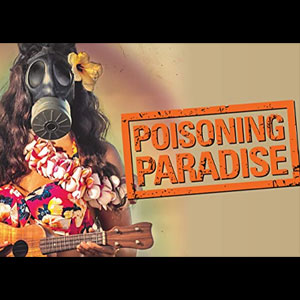 Description: Journey to the seemingly idyllic world of Native Hawaiians, where communities are surrounded by experimental test sites and pesticides sprayed upwind of their neighborhoods. Poisoning Paradise details the ongoing struggle to advance bold new legislation governing the fate of their island home.
In an attempt to diversify an economy that was overly reliant on tourism, policymakers in both Hawaii and Washington, D.C. encouraged the world's largest biotech companies to utilize Kauai's favorable climate and fertile soil to test genetically engineered seeds and crops. Corporations including Syngenta, Pioneer DuPont, BASF, and Dow Agrosciences have since applied hundreds of tons of Restricted Use (RU) pesticides on thousands of acres across the Garden Island's West Side, the traditional homeland of an indigenous and disenfranchised population.
When: April 22, 2021
Click here to access: Poisoning Paradise
Yoga4Health & Happiness With Laura Dillman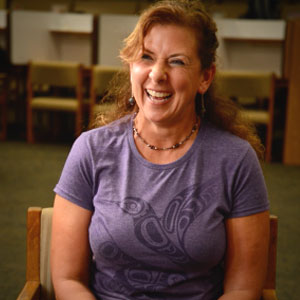 Description: This will be a yoga practice to energize you and bring relaxation. You will enter your weekend with a smile. Meet at the Imu Hale (at the back of campus, by the weight room) with your yoga mat on Friday 4/23 from 3:45-5 pm. I will have a few extra mats if you don't have one. No yoga experience needed. Come join us.
When: April 23, 2021
Where: Imu Hale
Time: 3:45 pm - 5:00 pm
Before the Flood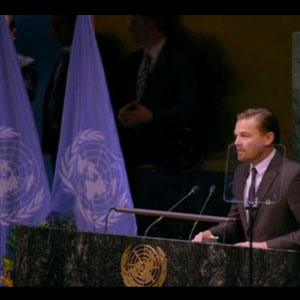 Description: From Academy Award -winning filmmaker Fisher Stevens and Academy Award-winning actor, environmental activist and U.N. Messenger of Peace Leonardo DiCaprio, Before the Flood presents a riveting account of the dramatic changes now occurring around the world due to climate change, as well as the actions we as individuals and as a society can take to prevent catastrophic disruption of life on our planet. The film follows DiCaprio as he travels to five continents and the Arctic speaking to scientists, world leaders, activists and local residents to gain a deeper understanding of this complex issue and investigate concrete solutions to the most pressing environmental challenge of our time.
When: April 23, 2021
Click here to access: Before the Flood
The Pollinators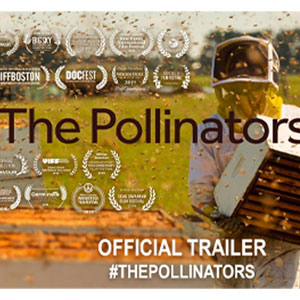 Description: A journey around the United States following migratory beekeepers and their truckloads of honey bees as they pollinate the flowers that become the fruits, nuts and vegetables that get eaten.
When: April 24, 2021
Click here to access: The Pollinators
Password: JEIlke9038d! - (note: J * E * I * lke  * 9038d!)